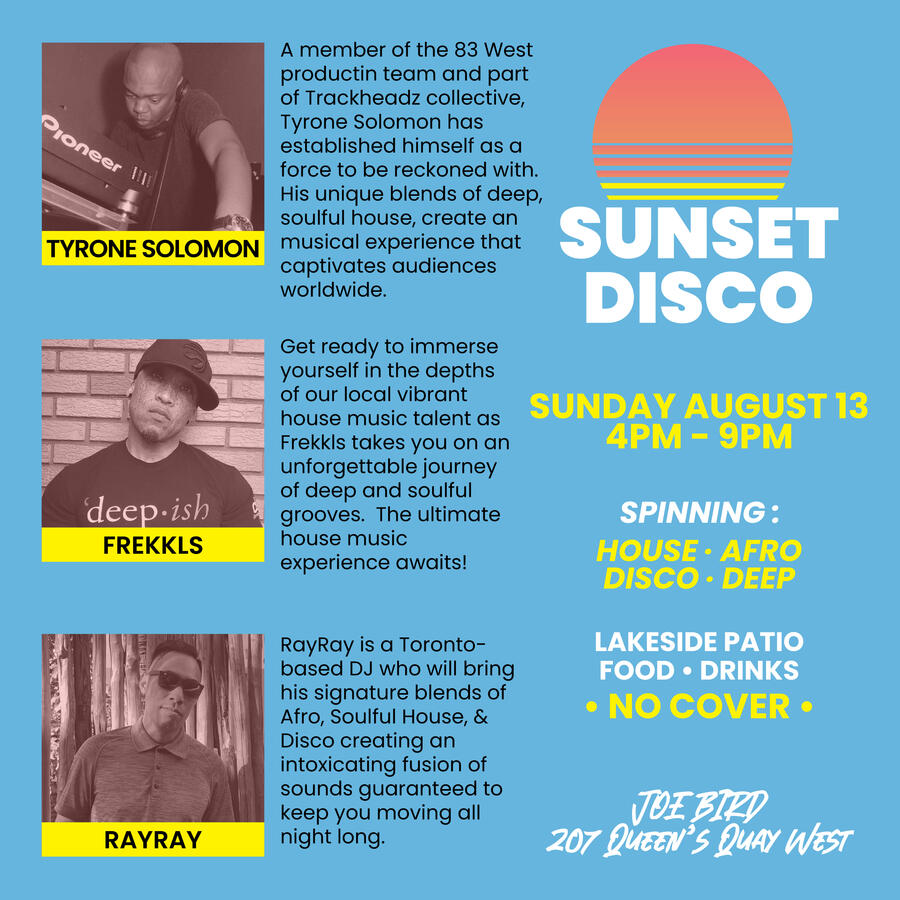 DJ RayRay
DJ RayRay, a dance music DJ from Toronto, Canada. With a passion for Afro, Soulful, Deep House and Disco; a maestro behind the decks with 30+ years experience. His music exudes an unparalleled passion and energy, having played the most renowned nightclubs that Toronto boasts. From iconic hotspots like The Living Room, Mad Bar, Comfort Zone, System Soundbar, Element, Karma, Joy on Avenue, to exclusive gatherings like the Toronto International Film Festival and the momentous 40 years of DJ Spen event, Ray's electric selections have reverberated through the air, creating an unforgettable ambiance on every occasion.
Deep, Soulful, Afro House Music Mix
Ray's accomplished musical journey is rooted from his first days of collecting records over 35 years ago, learning at an early age how to blend music using his parents' turntables. Not long after, Ray started to DJ small events at 13 years old and nightclubs by the time he was 16.Emulating his early influences of 80's new wave, edgy beats of east-coast hip hop and electronic melodies of Detroit techno, Ray's DJ style is an evolution of his passion for this diverse spectrum of musical genres. Seamlessly blending a wide variety of dance remixes, soulful house and eclectic afro beats on any given night.Ray continues to build his record collection and still performs all-vinyl sets on a regular basis. Digging at local record shops and diving into dusty collections to build his collection is still a weekly tradition.
In recent years his deep passion for music has resulted in a career change to focus primarily on his DJ career. This also spawned Ray to dabble into music production to bring a unique dimension to his DJ sets. You can catch his live mixes on Twitch.tv every week - twitch.tv/djrayrayca.With a renewed energy towards DJing, he is currently playing 2-3 nights per week and holding weekly Thursday and Friday residency at Bar'kada and Joe Bird Restaurant & Bar.